Company Background
Founded in 1985, Hobbs Pest Management is a family-owned and operated pest control company. We pride ourselves on our reputation, professionalism, and commitment to customer service. For more than 3 decades, we have provided exceptional service to the Cedar Creek Lake and Athens area. Our technicians are uniformed, clean, and professional. Our customer service is superior because we make a point to clearly explain everything to our customers. Our commitment to customer service has paid off; many of our customers have been with us for 15 years or more.
Credentials
We are proud to be affiliated with the following organizations.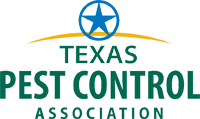 Texas Pest Control Association (TPCA)
The Texas Pest Control Association is the principle advocate and leadership organization for the pest control industry in Texas. TPCA encourages the highest quality education, communication and representation to promote the industry and the public good.
---

Better Business Bureau (BBB)
BBB maintains Business Reviews on more than 4.5 million businesses and rates them based on complaint histories, responsiveness to customers, licensing, legal and government action, and other factors. Only Accredited Businesses that meet the BBB Code of Business Practices are permitted to display the BBB logo in their marketing and place of business.